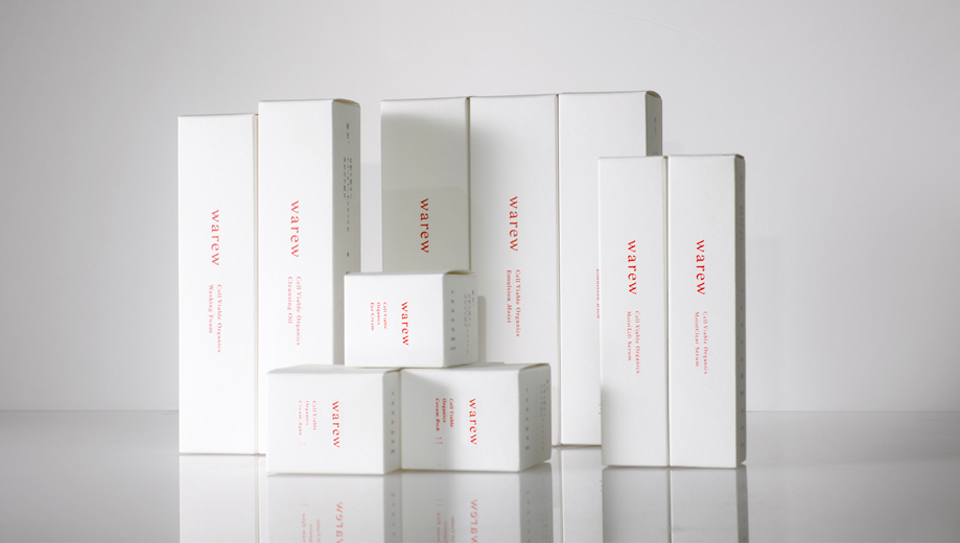 A marriage between the power of Japanese soil and unique technology
warew is committed to naturally-derived, domestic ingredients. After conducting a series of studies on herbs that have been known for their natural medicinal properties since ancient times in Japan, we at warew have selected naturally derived ingredients from these herbs for use in our products. In addition, distilled water from domestic herbs and hot-spring water from Beppu also are used as base ingredients. Our commitment to using naturally derived domestic ingredients means that more than 95% of the ingredients in our products are naturally derived with over 90% of them being domestic ingredients.
We also assure the traceability of all ingredients so that we can verify the last country in which they were processed. We use only ingredients that have passed our own strict standards. These carefully selected beauty ingredients are distributed to every corner of the skin by our unique refining technology to deliver vivacious beauty to the skin.
< warew's Definition >
Naturally derived ingredients means ingredients that have been directly acquired from natural farm products or harvested, as well as ingredients that were extracted from the production of organisms. Domestic ingredients means ingredients that were acquired by using domestic natural products or ingredients that went through final processing in Japan.
*"Skin" means epidermis.